Verizon Cellular Access
Verizon ranks 2nd for cell phone coverage in the Contiguous United States with 93.31% coverage.
Verizon's coverage spans roughly 2,743,477 square miles.
Over 151 Million people are subscribed to Verizon Wireless.
Verizon has an average download speed of 25.3 Mbps and an average upload speed of 7.9 Mbps.
6,892 Verizon stores are located in the United States in 3,409 cities.
Kansas is the state with the best Verizon coverage.
Verizon Cellular Coverage Map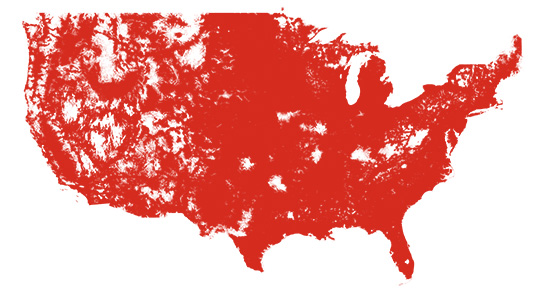 Verizon Coverage By State